western eye press
BRAVE NEW PUBLISHING FOR A MULTI-MEDIA WORLD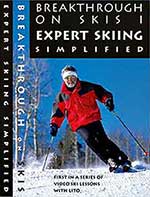 Video & Film
Our involvement with film began in the summer of 1968. Lito Tejada-Flores was asked to be one of three climbers in a project to make a 16mm documentary film abouit climb of the original "Nose" route on El Capitan, Yosemite Valley's tallest and grandest cliff. Two months late, the climb was filmed, all 36 pitches, although the final film would not be released for another ten years.
After this baptism in documentary filming, Lito signed up to film an unusual expedition. The Funhogs, a group of California rock climbing friends, left Ventura in a Ford Van and drove to Patagonia at the bottom of South America, to climb a new route on Mount Fitz Roy. Lito's film of the ascent won the Grand Prize at the Trento Film Festival in Italy.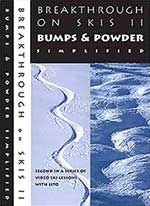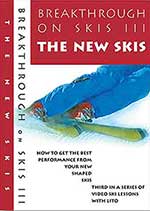 So inevitably, film, and later video, has loomed large on our creative horizons. Lito went on to produce the best-selling ski instruction films of all times, his Breakthrough on Skis series of one-hour videos, showcased in the Ski Instruction pages of this web site.
Now the circle has closed as we begin distributing a newly restored digital version of the El Capitan film, widely considered the finest rock climbing film ever made. More than just a straight documentary or an epic and classic Yosemite rock climb on the 3,000-foot cliff of El Capitan, this film is a poetic, almost surrealistic masterpiece.
—To learn more about the El Capitan film, or any of our video offernings, just click on one of the video package covers above.