western eye press
BRAVE NEW PUBLISHING FOR A MULTI-MEDIA WORLD
To download
an eBook version of Linde Waidhofer's
IceLand, just click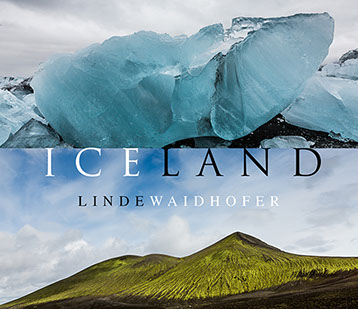 A visit to an impossible landscape,
impossibly strange, impossibly beautiful..
IceLand
—by Linde Waidhofer, 50 pages, 8 x 10 inches, hardbound, $42 plus shipping
Unique photos of a unique land: Giant icebergs, as large as houses, sufused with a haunting blue glow, beached on the black sand beach of Jökulsárlon, giant waterfalls, and a rainbow of thermal hotspots boiling out of the earth. Ice and land. Cold and hot. And always strange, always beautiful.
To preview the entire book, please use the Book Show widget lower down on this page. Be sure to click the full-screen icon for a larger view. Just underneath this Book Show widget is a link (in red) that will take you to the order page on blurb.com where you can order your own copy.